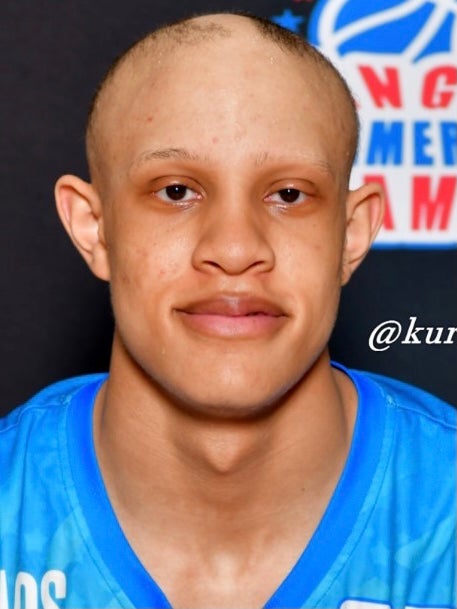 Link Academy & Drive Nation (EYBL)
JERMAINE O'NEAL 317-997-4232 Jordan Walsh 817-733-4789
High motor

Instincts

Length/body

Good hands

Confident on both ends of the floor

Athletic wing

Crashes the glass hard/rebounds well

Grab and go potential

Great defender with elite level potential
Ball handling needs to improve to unlock his full offensive potential

Passing IQ in transition is poor

Average decision maker in the half-court

Inconsistent shooting form in comparison to spot up attempts and free throws
Jordan Walsh is a 6'8, 195-pound SF from DeSoto, Texas. Walsh is a high-motor, long and athletic wing prospect who has the potential to be a highly versatile high major player next season. He has great hands, moves well for his position, and is a great athlete. Walsh is raw offensively, however, he has a quick first step and shows grab and go potential. His form on his spot-up shooting is good, although, he is a bit inconsistent from deep. The weakest part of Walsh's offensive game is his ball handling. He can play too fast at times and get stripped and/or lose the ball frequently in open space. Walsh excels with his motor and defense. He has the tools to be an elite wing defender with his size, length, lateral quickness, hands, and sheer willingness to defend.
Pangos All American – Las Vegas, NV – 6/6 – 6-8/2021
Def reb kick ahead for easy layup attempt. Def reb kick ahead for easy layup. Gets his head up quickly to find teammates streaking down the court.
Peach Jam - Augusta, GA - 7/19 - 7/25/2021
Makes nice cut down the middle of the lane, misses two hand dunk attempt. Makes C&S jumper from the FT line. Off reb put back layup on the R side. Faces up from the top of the key, drives R finishes at the rim.
2021 EYBL Peach Jam Stats
12.25 PTS || 7.4 REB || 3.25 AST || 2.0 STL || 46.8 FG%