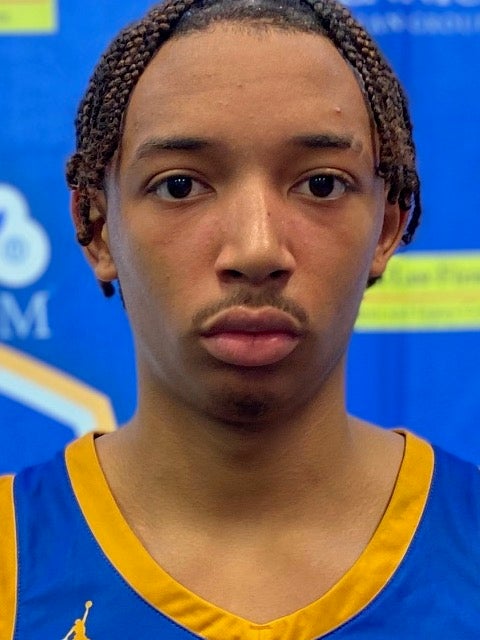 North Little Rock & Bradley Beal Elite (EYBL)
TIM HOLLOWAY 314-479-5897 Nick Smith 501-864-5880
Elite first step

Confident and willing shooter

Great shooting mechanics

Fastest player on the court at all times

Great playmaker, kicks it up a notch in transition 3 level scorer with the ability create his own shot

Fantastic energy on defense

Great size, length, mentality, and IQ
Sometimes avoids contact to shoot a tougher layup

Needs to get stronger

Can improve as a rebounder, especially with his size

Needs improvement as a playmaker in a half-court setting
Nick Smith is a confident, aggressive, and explosive combo guard with great size and length. Smith has an exceptional speed boost and overall feel for the game in transition as both a scorer and passer. Smith unlocks most of his playmaking and scoring from how confident of a player he is at all times. Smith has such a quick first step, which helps him get into the lane where he shows off his impressive mid-range game, as well as an array of floaters and runners. What's improved the most his last few years in high school is his decision making and the ability to lead an offense. Defensively, Smith is tenacious, energetic, and shows constant effort and willingness to improve.
Made Hoops Midwest Mania - Indianapolis, IN - 4/23-25/2021
Make C&S 3 from the top of the key. Getting into the lane at will in PnR action. Tough R hand finish in transition. Makes nice turnaround 1 hand push shot in the lane. Makes C&S jumper from the R short corner. Makes short midrange jumper as the shot clock expires on the R side.
Peach Jam - Augusta, GA - 7/19 - 7/25/2021
Played with a high motor for a guard, seemed to always be in attack mode. Got into the paint whenever he wanted, finished with short pull ups, runners and with contact. He also shot the ball well from the perimeter off the dribble, seems to be more of a rhythm shooter as opposed to a pure shooter. His motor did get him in trouble at times, as he drew several offensive fouls just putting his head down and going. Must improve his ability to find teammates as he regularly draws attention when he attacks the paint, left a lot of opportunities for drop offs and kick outs.
2021 EYBL Peach Jam Stats
17.6 PTS || 2.4 REB || 1.3 AST || 1.3 STL || 49.2 FG% || 37.5 3P%